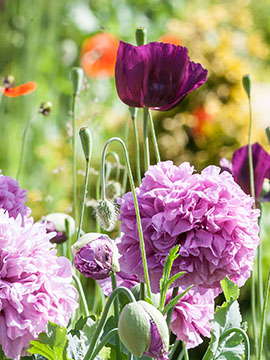 Obituary of William Donals
~William E. " Boat Barn Bill " Donals, 74, of North Lawrence, New York, passed away at his residence Saturday morning, September 2, 2017 surrounded by family & friends. More importantly his three dogs were at his side as well.
Born in Rochester NY., on February 15, 1943, he was the son of the late Robert and Julie Carroll Donals.
William attended high school in Rochester and at the age of 17 he volunteered to join the Army. Bill served his country for eight years as a Drill Instructor during the Vietnam era.
While stationed in Germany, he married his first wife, Joanne Ute Theile. The marriage ended in divorce in 1967. He subsequently married Joanne Smelt, they were together for about 7 years the marriage ended in divorce. He then married Ann Bellamy. They were together for about two years and the marriage ended in divorce.
Many people knew him as "Boat Barn Bill", he was a self-made man; Entrepreneur, Mechanic, Sales Man and a passionate fisher-man.
He said what he meant and he did what he said. Above his passion for work, His main passion and driving force was his family and close circle of friends who knew "He said what he meant and did what he said".
Bill is survived by four sons; William E. and Traci Donals Jr. of Washington, Thomas F. and Kelly Donals of Canton, NY, David J. and Jenny Keller of PA and Matthew and Sara Donals of Rochester, NY. He is also survived by one daughter; Mary Ann Donals Taft of Florida. He is also survived by one sister; Cathy Donals. Ten grandchildren and two great grandchildren along with many nieces and nephews also survive.
He was predeceased by one son; Robert L.M. and Mary Pat Donals of MD and one sister; Roberta L. Stephens of N.C.
Calling hours will be held on Sunday September 10,2017 from 10:00am to 12:00pm at the Anderson Funeral Home. 9 Desmond Street North Lawrence, NY. A funeral service will be held in the funeral home chapel at 12 pm. with the Reverend Billy Bond officiating.
Donations can be made in his name to the North Lawrence Volunteer Fire and Rescue Department.
Arrangements are through the Anderson Funeral Home in North Lawrence, NY.
On line condolences may be made to the family at www.brusofuneralservice.com.