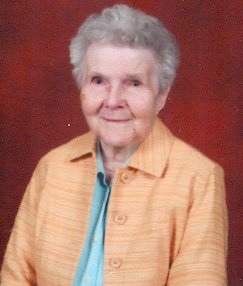 Obituary of Elizabeth H. Coughlin
Elizabeth H. (Betty) Coughlin
Elizabeth H. (Betty) Coughlin, age 88, of County Rt. 25, Malone, NY., passed away at her home on Sunday afternoon, May 19, 2019, while in the care of family members and Hospice of the North Country, Inc.
Born in Potsdam N.Y. May 8, 1931. She was the daughter of Lennon A. and Nina E. Scanlin Horr.
Attending elementary schools in Potsdam, she received early piano and music education from Professors at the Crane School of Music. Moving to Watertown, NY., in 1945, Betty attended Immaculate Heart Academy High School and graduated in 1949. During those years she was school organist and choir director receiving further graduation honors from the Conservatory of Music.
She was married April 22, 1950 to James M. Coughlin in St Andrews Church, Sackets Harbor, NY. Betty relocated to Potsdam where Jim attended Clarkson. Following graduation, they returned to Watertown where they resided until 1968. She was Organist and Choir Director for St Anthony's Catholic church. Betty was also involved in the Girl Scout program and Watertown's Little Theatre productions for which she composed many music scores.
The family moved to Malone in 1968, when Jim accepted a corporate position there. During those years Betty became a member of Malone Arts Council and for a time was music director of the Winter Carnival Review.
Between 1980 and 1984 the family moved to Greenwich, CT., where Jim accepted a senior corporate position. While in Greenwich she was a member of the Greenwich arts council and an organist for a time at St Michael's church.
The family returned to Malone and Pine Crest Farm where they had been residing since 1969.
Upon her return to Malone, Betty was a longtime member and former President of Alice Hyde Hospital Auxiliary, a Board member of Franklin County Home Health Service Agency, and a volunteer with North Country Hospice. She also attended Potsdam State University classes where she majored in the arts.
Betty dedicated her life to the large family she had hoped for, instilling them with character, values and the ambition to seek higher education opportunities. That goal was fully realized.
Betty enjoyed the education of international travel with her husband, along with the Pine Crest Farm flower gardens surrounding their home.
Her entire life was marked by an abiding devotion to her Catholic Faith. She was a lay associate of the Sisters of St. Joseph.
Survivors include her husband Jim of 69 years and 12 children. Barbara Coughlin and John Fallon of Delmar N.Y., Monte and Liz Coughlin of Wilmington N.C., Kevin and Sandra Coughlin of Atlanta GA., John Coughlin and Ann Ramano of Tampa FL., Bill Coughlin of Gig Harbor WA., Richard and Zaya Coughlin of Arlington VA., Bob and Sonia Coughlin of Woodbridge VA., Paul and Laurie Coughlin of Annandale VA., Francis and Anne Mary Coughlin of Ashland VA., Tim Coughlin & Shon Parker of Malone NY., Ted Coughlin of Centreville, VA., Thom and Lora Coughlin of Alpharetta, GA., 21 Grandchildren, 5 Great Grandchildren and many nieces, nephews and cousins.
Betty was predeceased by her parents, one daughter, Alice Coughlin, one sister Violet Elliott of Malone and one brother Darwin Horr of Springfield, MA.
Calling Hours will be held on Thursday from 2-4 and 7-9 p.m., at the Bruso- Desnoyers Funeral Home, Malone. A Funeral Mass will be celebrated on Friday at 10 a.m. in Notre Dame Church, in Malone, NY., with Rev. Joseph Giroux officiating.
Visitation will be held in the Sisters of St. Joseph Motherhouse Chapel in Watertown NY., on Saturday from 10 to 11 a.m. A Memorial Mass will be celebrated at 11 a.m. in the Chapel.
Burial will follow in Glenwood Cemetery, Watertown NY.
The family requests memorial donations in lieu of flowers to the Alice Ballard Fund of Hospice of the North Country, Inc. in Malone, NY.
Online condolences may be made to the family at www.brusofuneralservice.com.
Arrangements are through the Bruso-Desnoyers Funeral Service, Inc. in Malone, NY.