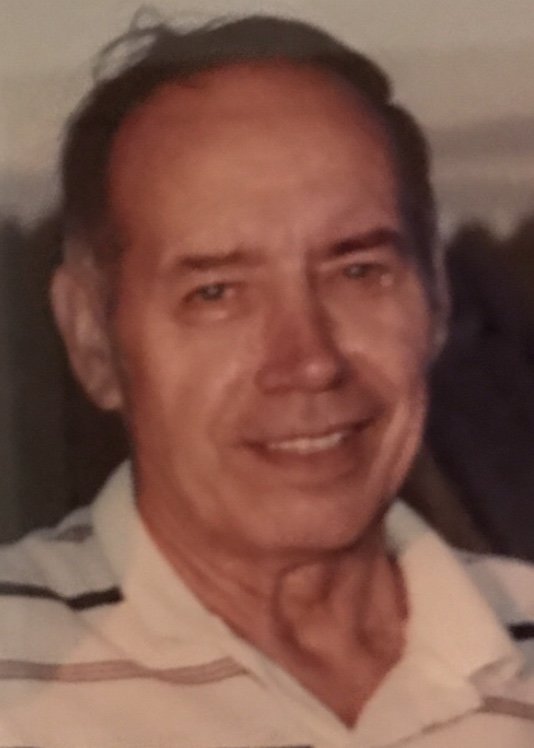 Obituary of Homer R. Holmes
Homer R. Holmes, 89, of North Bangor, NY., passed away Monday afternoon, December 16, 2019, at the U.V.M. Health Network Alice Hyde Medical Center in Malone, NY., surrounded by his loving family. He had been a resident of The Alice Center in Malone.
Born in Malone, NY., September 15, 1930, he was the son of the late Homer and Iva May Lester Holmes, Sr. He attended Franklin Academy in Malone.
Homer served in the United States Army during the Korean War and was Honorably Discharged in February 1953.
Many years ago, he was employed by ALCOA and Reynolds Metals in Massena, NY. He also worked on the construction of the St. Lawrence Seaway Project. Homer later worked on several farms in the area and then for Gonyea's Florist in Malone, NY. Lastly, he was employed by the Alice Hyde Hospital for eighteen years in the Maintenance and Security Department. He retired in 1992. He enjoyed playing finger style guitar and listening to music, gardening and cooking.
On December 29, 1950, he was united in marriage to the former Carol C. Maloney at the Centenary United Methodist Church in Malone. She predeceased him on December 9, 2008.
Survivors include, four sons and three daughters-in-law, David Holmes of Plattsburgh, NY., Roger and Margaret Holmes of Deland, FL., Kevin and Patricia Holmes of Reno, NV., and Joe and Deborah Holmes of North Bangor, NY., three daughters and two sons-in-law, Colleen and Wayne Wright and Heidi McCray all of Eutawville, SC., and Laurie and Darrin Eldridge of North Bangor, NY., sixteen grandchildren, twenty eight great grandchildren and one great great granddaughter.
Along with his parents and his wife, he was predeceased by one brother, Curtis Holmes and six sisters, Louvisa Kerry, Sadie Tucker, Mary Russell, Ruth Jessmer, Inez Holmes and Vernice Fyles and one son-in-law, Danny McCray.
Homer has made an anatomical gift to the Upstate Medical Center of Syracuse, NY. There are no calling hours or funeral service. A gathering for a Celebration of his Life will be held on a date and time to be announced.
Donations may be made in his memory to the Kingdom Hall of Jehovah's Witnesses in Malone, NY.
Online condolences may be made to the family at www.brusofuneralservice.com.
Arrangements are through the Bruso-Desnoyers Funeral Service, Inc. in Malone, NY.

To send flowers to the family or plant a tree in memory of Homer Holmes, please visit Tribute Store
Donations
Donations may be made in his memory to the Kingdom Hall of Jehovah's Witnesses in Malone, NY.